Details

Category: Salvamento Maritimo
Published on Tuesday, 16 June 2020 03:42
Written by Administrator2
Hits: 597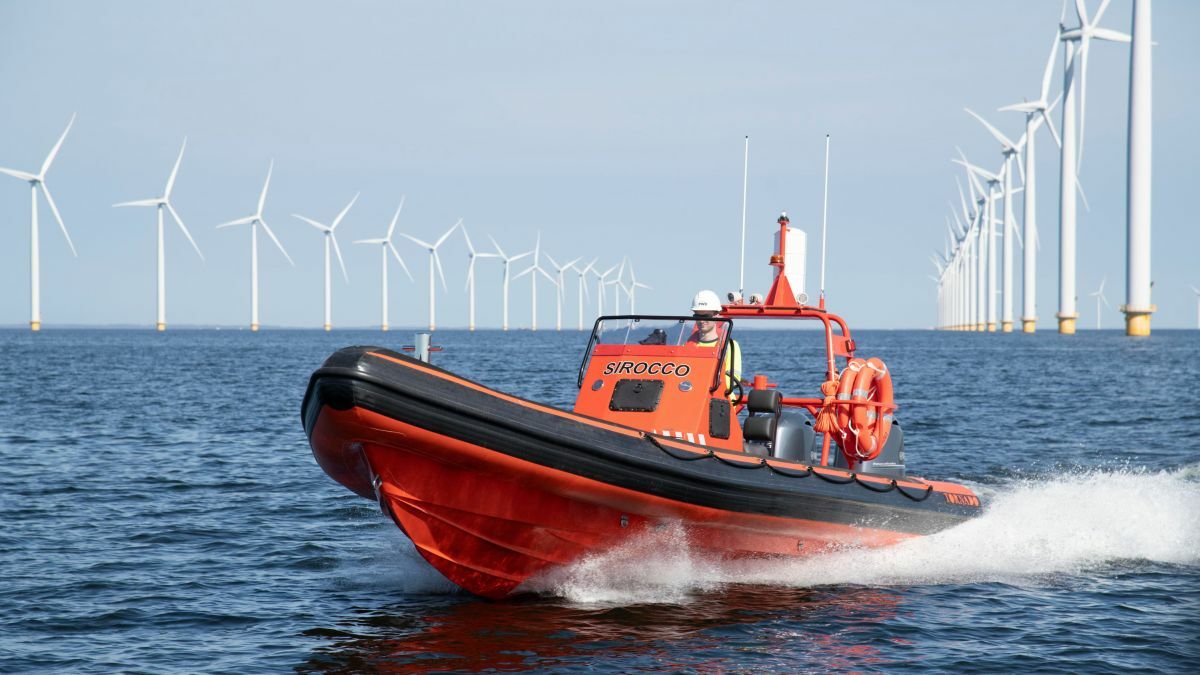 RIBs from Post Workboats have a modified screw with a prop guard to direct water displacement and protect divers
Daughter craft and rescue boats find new applications offshore
14 May 2020
by John Snyder
With fresh designs, hull refinements and new propulsion systems, small workboats are being deployed in applications that were once the domain of larger vessels
Multi-purpose rigid inflatable boats (RIBs) are increasingly being employed as cost-effective solutions to support near-shore and offshore renewables, seismic surveying, crew tender, security, maintenance, diver support and work boats. For global operators, a major advantage of RIBs is that they can be containerised, flown to a site and deployed rapidly, assisting in emergencies or for security.
Klaas Post, owner of Dutch RIB manufacturer Post Workboats, says RIBs can be rapidly deployed, making them more practical in some cases than a multipurpose vessel.
As an example, he cites a recent deployment of the company's vessels for a large offshore project in the waters of Alexandria, Egypt, which took advantage of the RIBs' high pulling power.
"Pulling power is provided by a modified screw with a prop guard," says Mr Post. "This directs the water displacement and the prop guard also provides protection for swimmers and divers." Mr Post says this design provides the RIBs with more than two tonnes of pulling power. "This is ideal for bringing cables and pipes to landing points and pulling them straight in the water," he adds.
Certified by the UK's Maritime Coastguard Agency (MCA), RIBs from Post Workboats are equipped with the latest electronics: sonar; plotter; AIS transponder; depth gauge; and marine telephones. They can also be fitted with a cabin for weather protection, a bow thruster for manoeuvrability and a heavier, more robust hull.
Through Workboats.nl, a partnership with KD Workboats, Post Workboats has developed the
8-m Seahunter for applications in the offshore, seismic and salvage and rescue sectors.
The company says Seahunter combines the advantages of the boat manufacturer's Tornado RIB with an aluminium vessel. Built with 5-mm marine grade aluminium, Seahunter is fitted with a special D-fender instead of an air-filled collar. Post Workboats says the special fender will not lose buoyancy under any circumstances.
"Fender Innovations, the company that supplies this product, manufactures it from one piece," says Mr Post. "It is based on a foam core with a closed cell structure. This material does not take up water so that the buoyancy remains intact under all circumstances," he adds.
For security applications, Seahunter can be outfitted with a bullet-proof ballistic fender up to NIJ4 class, or for fire-fighting work, with specially impregnated fenders that can withstand heat up to 200°C.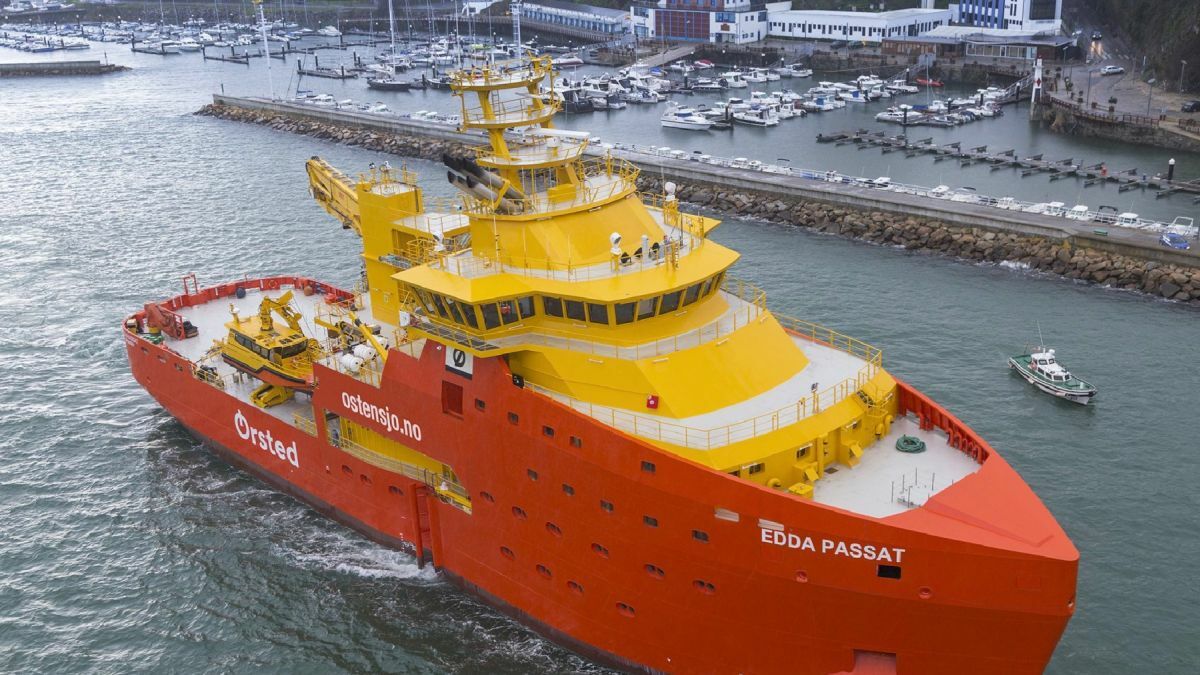 Maritime Partners' Alusafe 1150 WF, on the aft deck of Edda Passat, is used to transport technicians to offshore wind turbines
Daughter craft for SOVs
Known for its aluminium-hulled offshore work boats and rescue boats, Norway's Maritime Partners AS counts among its clients some of the biggest names in the international offshore support vessel market, from Atlantic Towing to Esvagt to Vroon. Maritime Partners signed a contract in 2016 to deliver two workboats and two fast rescue craft (FRC) to Astilleros Gondan. The four Maritime Partners' daughter craft were destined for two new 82-m service operation vessels (SOVs), Edda Passat and Edda Mistral, being built for Norway's Østensjø Rederi for the offshore wind market.
While the two FRC were based on Maritime Partners' proven seven-passenger Weedo 700 FRC design, the two windfarm work boats were a new concept developed specifically for transporting service technicians and cargo from the motherships to the wind turbines.
Called Alusafe 1150 WF, the daughter craft has a deep V-bottom hull to provide a stable platform for personnel in wave heights of 2 to 2.5 m. Able to accommodate up to 10, the Alusafe 11050 WF has suspension seats with four-point safety harnesses to ensure a safe and comfortable ride. With a length of 11.73 m and beam of 3.6 m, the Alusafe 1150 WF has a helmsman's position located in the centre front of the fully enclosed wheelhouse for greater visibility. The vessel can reach speeds of 25 knots.
A fully redundant engine room between starboard and port side allows each of the vessel's engines to have its own fuel, cooling and propulsion system.
SES CTV
ESNA has developed Sea Puffin 1, the first of a new class of crew transfer vessels (CTVs) with a surface effect ship hullform. The company said the vessel had completed transit and push-on trials at the Horns Rev 1 offshore windfarm in a significant wave height (Hs) of 1.5 m, while also demonstrating what it described as "record low fuel consumption of less than 100 litres/hr".
The aluminium-hull SES vessel can carry a payload of 2 tonnes, reaching speeds of between 20 and 25 knots. Operational wave height for safe turbine access is 1.8 m Hs.
Development and testing of the surface effect ship was supported by the Carbon Trust's Offshore Wind Accelerator.
Electric propulsion for lifeboats
Hybrid and electric power have clearly taken hold in maritime propulsion. A significant advancement in the offshore oil and gas market was a recent contract signed by Viking Life-Saving with Kværner AS for three Viking Norsafe E-GES 52 electric free-fall lifeboats and compatible davits.
The contract, part of the upgrade of Equinor's Njord A platform in the Norwegian Sea, initially called for diesel-powered lifeboats, but was amended to specify Viking Norsafe E-GES 52 units based on performance, assured availability and lower maintenance requirements.
"Developing this ground-breaking electric freefall lifeboat has been a great team effort and I would like to congratulate our designers, engineers and partners in turning this concept into reality," said Viking Norsafe Boats & Davits managing director Dag Songedal.
The electric lifeboat is powered by three 25-kWh batteries contained in waterproof cases with their own fire extinguishing systems and an electric motor complete with gearbox and ventilation system. The lifeboats are built in compliance with DNV GL-ST-E406.
Mr Songedal said the order is "a step forward for battery power that will also result in enhanced maritime safety."
"The Viking Norsafe E-GES performs the launch phase of an evacuation at a higher sprint speed than lifeboats featuring diesel propulsion, transporting evacuees more quickly and safely away from the platform in the case of an emergency," said Mr Songedal.
He expects Equinor to benefit from significant long-term cost savings achieved through reduced maintenance and remote monitoring capabilities. Other benefits of electric propulsion include better onboard comfort, due to the absence of the exhaust fumes, heat, noise and vibration caused by diesel engines.