Details

Category: Metereología y Oceanografía
Published on Monday, 21 July 2014 00:41
Hits: 1329
World | Indo-Asian News Service   | Updated: July 19, 2014 15:18 IST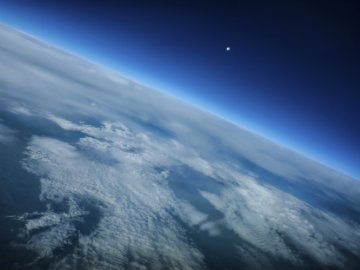 London:
            A new map developed by climatologists shows that climate change will impact the whole planet by the end of this century, if carbon emissions continue to increase.
The new map called "Human Dynamics of Climate Change" was launched on Wednesday at Foreign and Commonwealth Office, UK.
The map was developed by Met Office Hadley Centre with specific contributions from universities, British government and science organisations.
"We hope that this tool will help scientists, policy makers and governments better understand the threat that climate change poses to our collective future, prosperity and security, and what actions are needed," said Sally Brown from University of Southampton.
The map shows that temperatures on the warmest days of the year are rising by six degrees Celsius or more across Europe, parts of Asia and part of North America.
It shows an increase in risk of flooding across 70 percent of Asia. The number of days of drought going up by more than 20 percent in parts of South America, Australia and Southern Africa, the map depicts.
The map illustrates how climate change could affect the global economy as regions connected by trade are affected by changes in crop yield, droughts, flooding and high temperatures.
The map also shows that the number of people in coastal regions around the world who could potentially be affected by floods in the future as sea level rises.
"We have used the latest science to assess how potential changes in our climate will impact people around the world. This map presents that information together for the first time," said Dame Julia Slingo, chief scientist at Met Office.