The Baltic Dry Goods Index has had a rather difficult year. The index on a  year-to-date basis is down approximately 44 percent.
This is a critical assessment, as  "Changes in the Baltic Dry Index can give investors insight into global supply  and demand trends."
The delta is considered a leading indicator, with rising values indicating  growth and decreasing values indicating as a contraction.
On a macro scale, this is critical. The index has had a major move to the  upside in the past month. For October 2014, the index is up 20 percent and in  the last two weeks, BDIY is up from the lows of 930, to post a 38 percent  gain.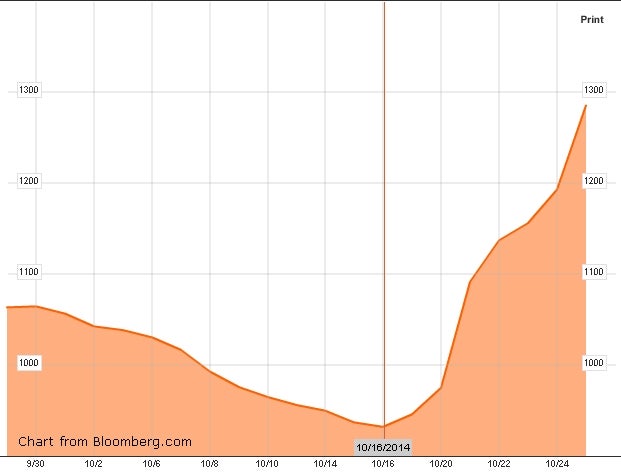 This could fuel a move to the upside of Dry Bulk Shippers, but a cursory  look yields surprising results